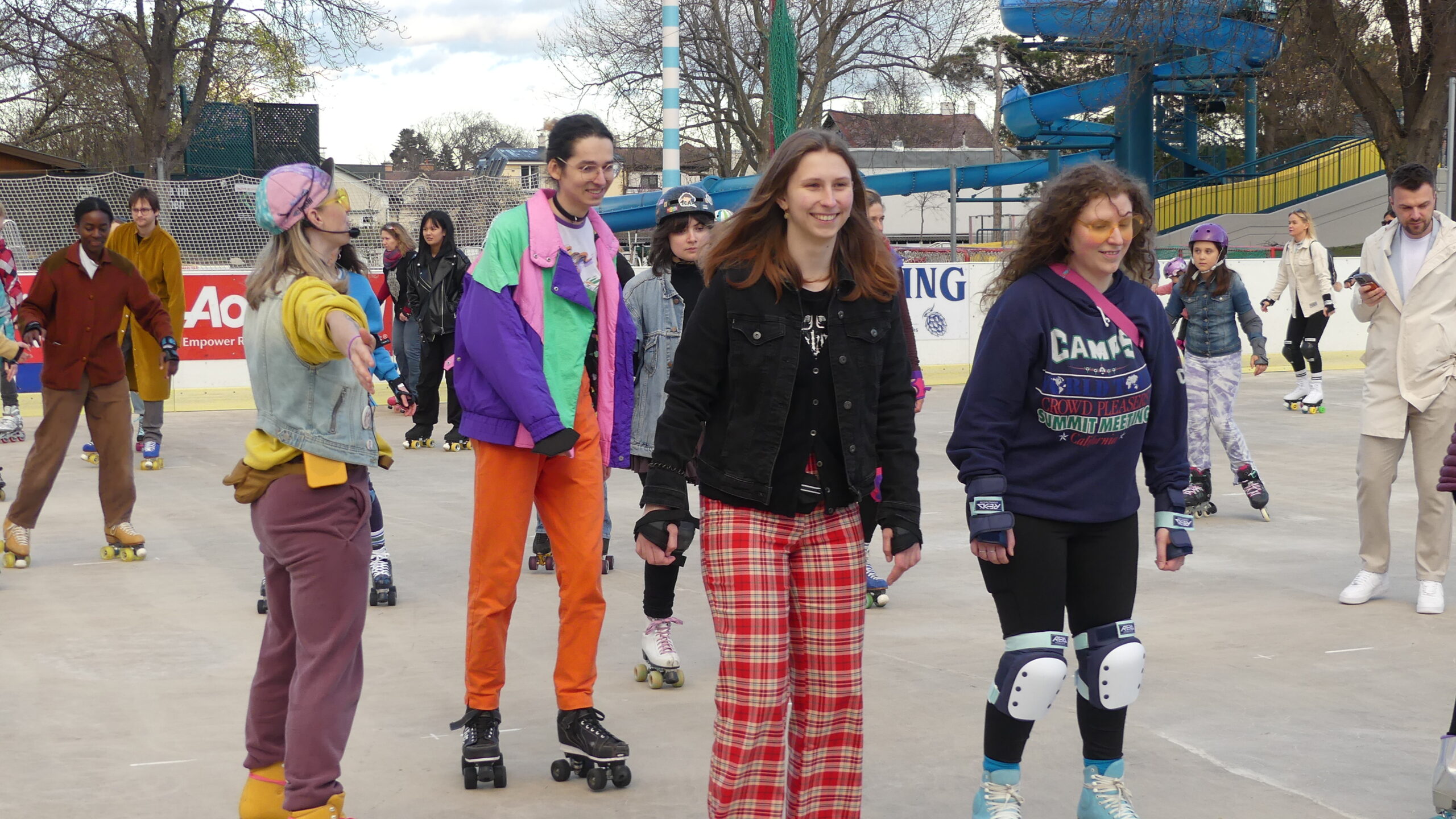 Powerjam Roller Disco Mödling, 20.5.23
We do it again! On Saturday May 20, Powerjam and WIFA invite you again to the Rollerdisco at the Stadtbad Mödling from 5 to 8 pm. Unfortunately, our first two attempts had to be cancelled due to the weather, but we don't want to let that sit on us and try it one last time before the summer arrives at the Stadtbad Mödling.
For three hours you can skate and dance with us to hip hop, disco, funk and soul. We have one or two beginner-friendly group dances for you to join in.
Admission: 1,50€
WIFA roller skates can be rented on site, see info below. For children under 12 helmets are compulsory, for beginners we recommend especially wrist guards (Attention: not available on site!).
Let's go to Mödling, we are looking forward to seeing you!
ATTENTION: the event can only take place in dry weather. We will inform in time if we have to cancel!
+++++++
General info roller skating rink
For the first time the ice rink in Mödling is used for roller skating! Since March 13, 2023, the roller rink has been open daily, with roller skate rental available Thursday through Sunday. The Ice Skating Club Mödling offers its own roller skating courses. As a special treat, there are also low admission prices: Two hours of roller skating costs just 1.50 euros. Helmets are mandatory for children under 12, protective equipment is recommended for all persons.
The roller skating season will go until mid-May, after which everything will switch to summer operations. In the fall, after the outdoor pool season, there will be the roller skating rink again to shorten the waiting time for the ice skating rink.
Opening hours:
Mon: 08:00 – 18:30
Tue: 08:00 – 18:30
Wed: 08:00 – 17:30
Thu – Sun : 08:00 – 20:00
Rental of WIFA skates:
Thu – Sun: 10:00 – 20:00