Internationally, many skaters have been skating in skate parks for a long time, but in Vienna and Austria they have been a minority. Nevertheless, the Austrian offshoot of the international CIB (Chicks in Bowls) movement, CIB Austria, or the Rollergang Austria, which have been very active for several years.

Meanwhile, more and more people on roller skates can be seen in the parks. At first, skating in the park can be very challenging and intimidating, but after you get over it and get the basics down, it's insanely fun. We want to motivate and encourage skaters to create space for themselves in the skatepark and not to be deterred by other park users with skateboards, scooters etc. Sometimes there is still astonishment when you show up with roller skates, but that is usually over quickly and has also improved a lot in the meantime.


We are regularly on the road in various skateparks in Vienna and summarize the most important information about the parks for you: what obstacles are there, is the park suitable for beginners or more advanced skaters, what to look out for, etc. If you need help with your first steps in the park, contact us at any time. Together it is simply more fun in the skatepark!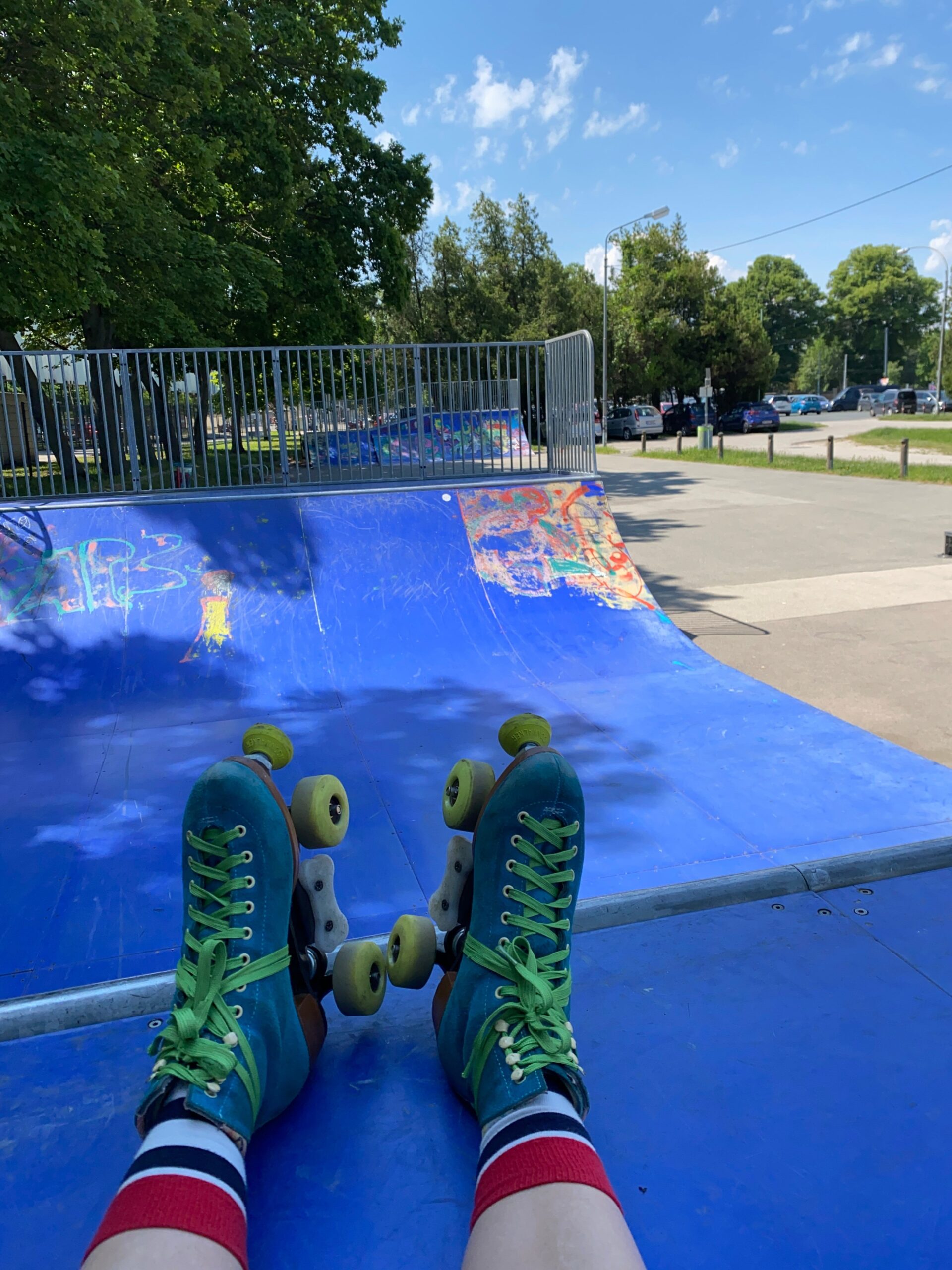 CENTRAL CEMETERY/SIMMERING
Our favorite miniramp to learn new things is located in Vienna's 11th district right next to the famous Central Cemetery. Recommendation for beginners, the way is worth it!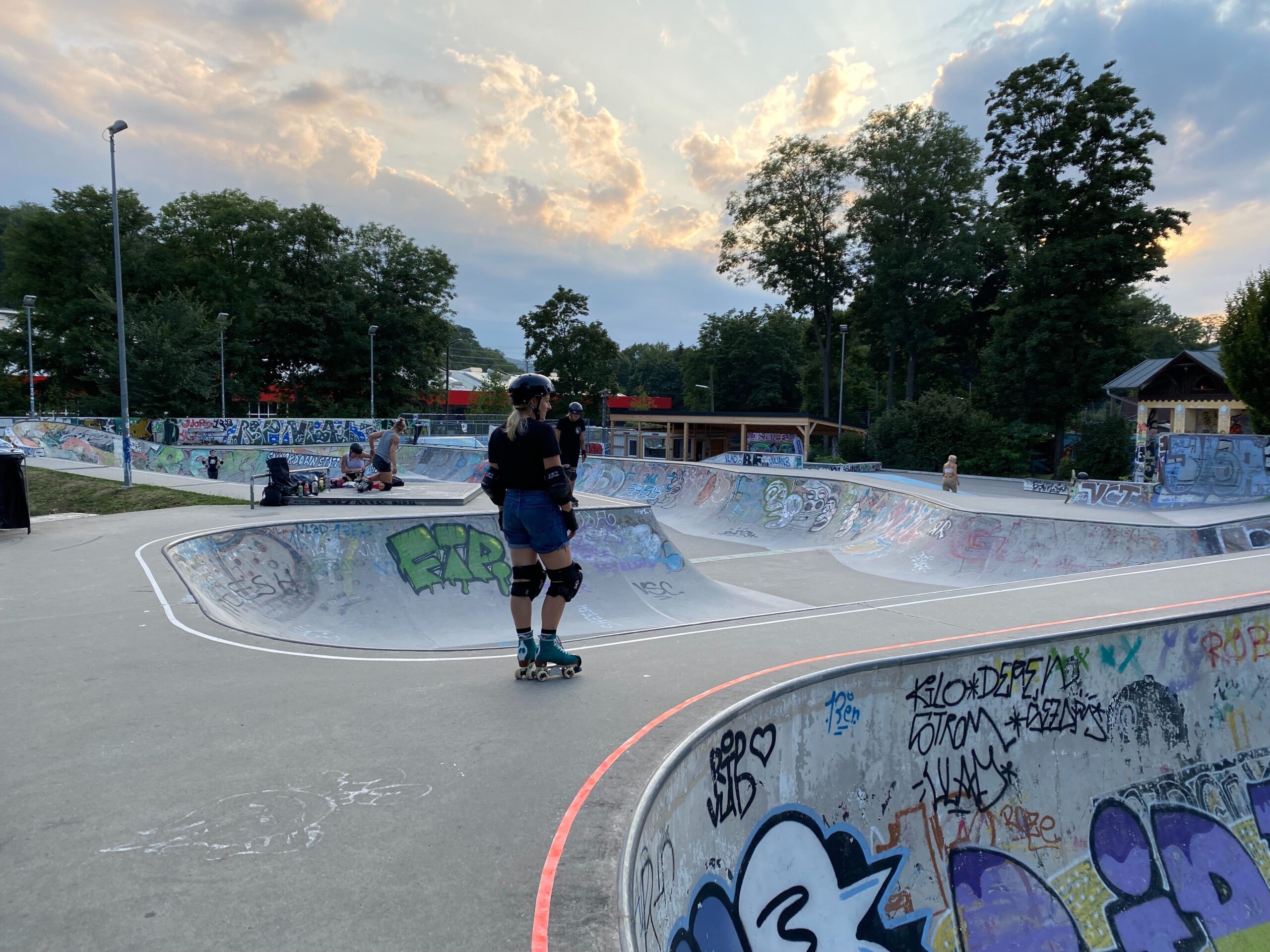 ZEIT!RAUM PENZING/HÜTTELDORF
The supervised skatepark Penzing is probably one of the largest and most beautiful parks in Vienna. Different sized interconnected pools, numerous street obstacles and weekly events await you. Every Tuesday evening, the park is open exclusively to FLINT individuals during the "Tuesday Session."