Skate Park Penzing/Hütteldorf
STAND: AUGUST 2021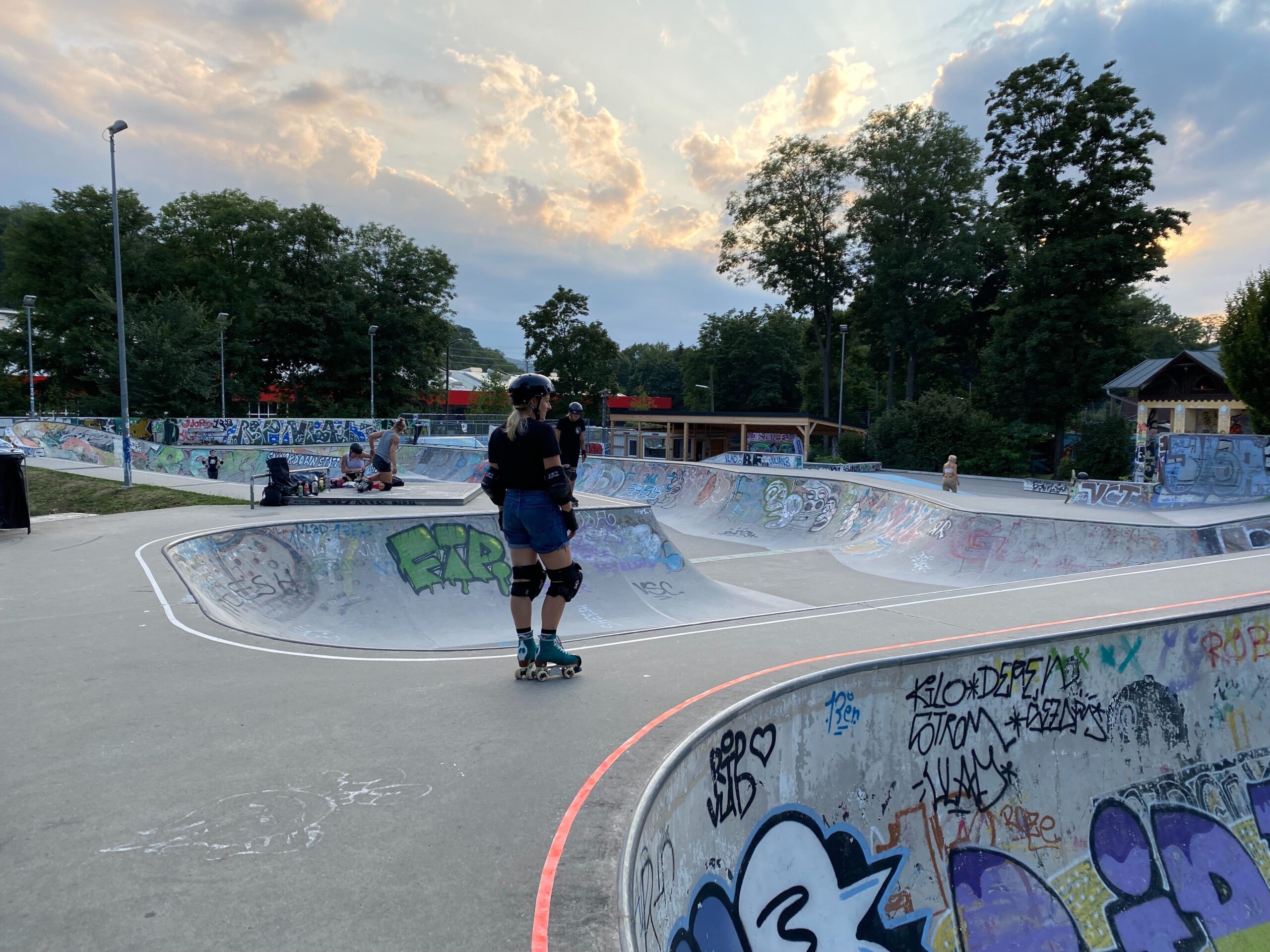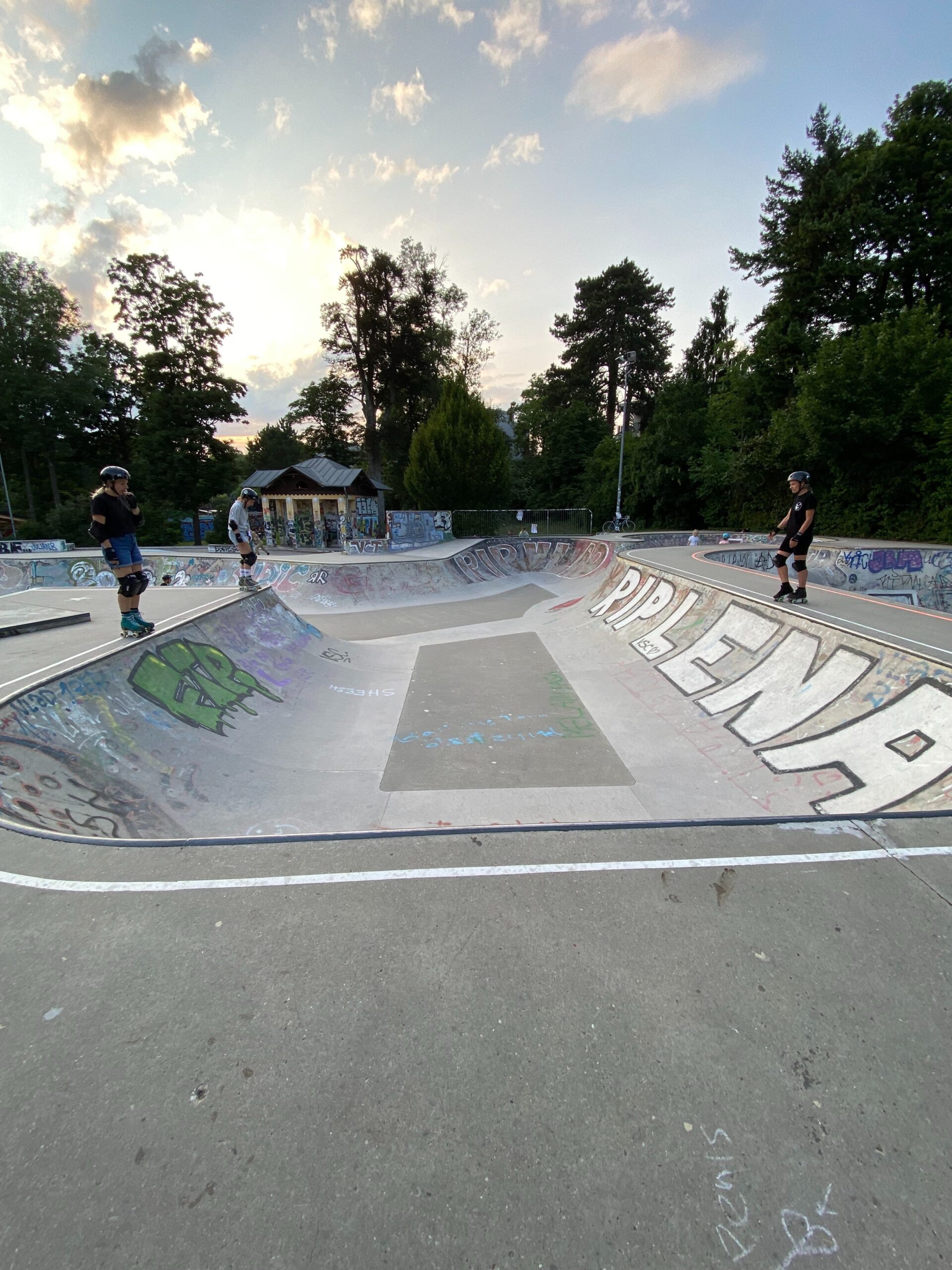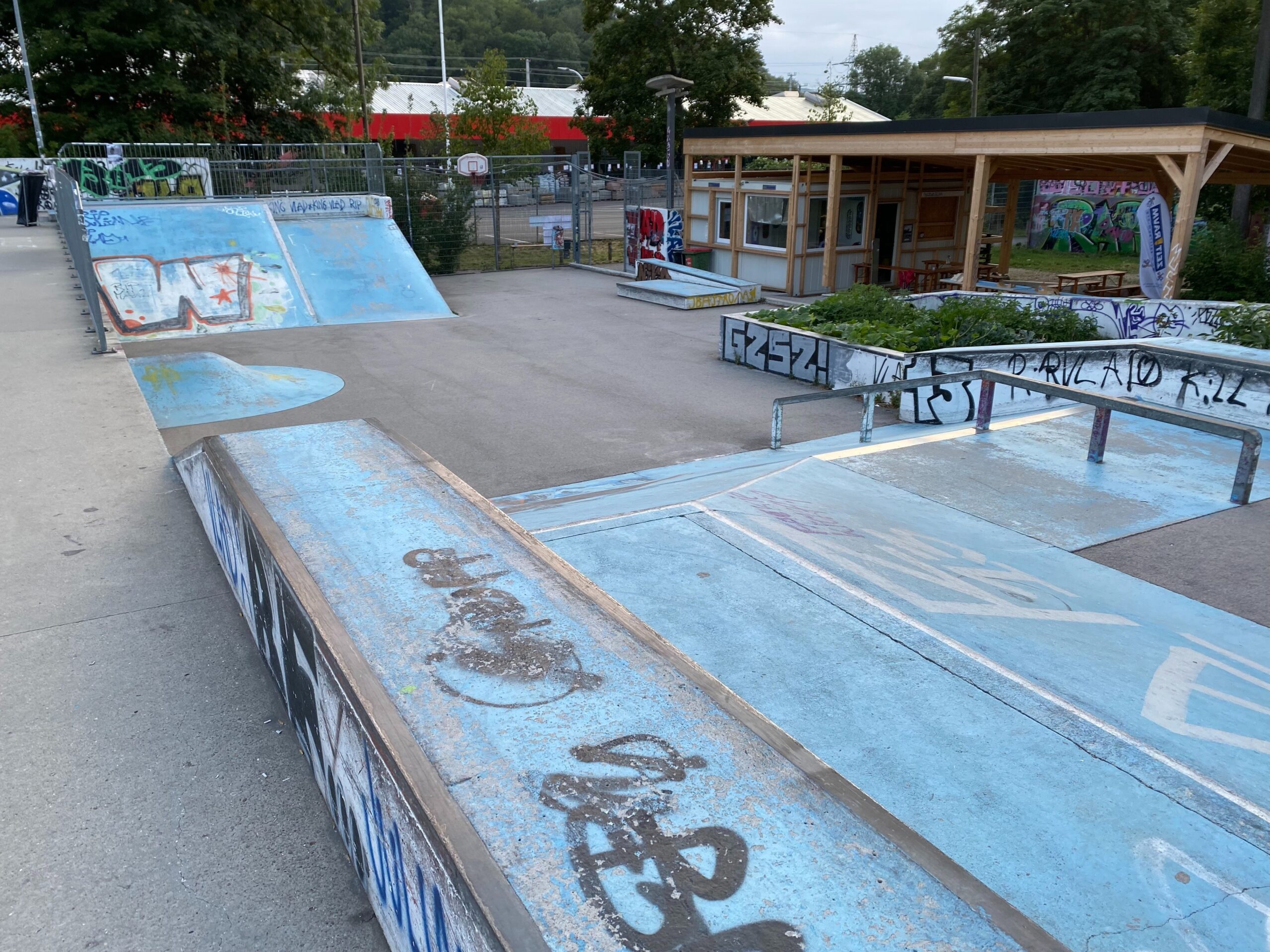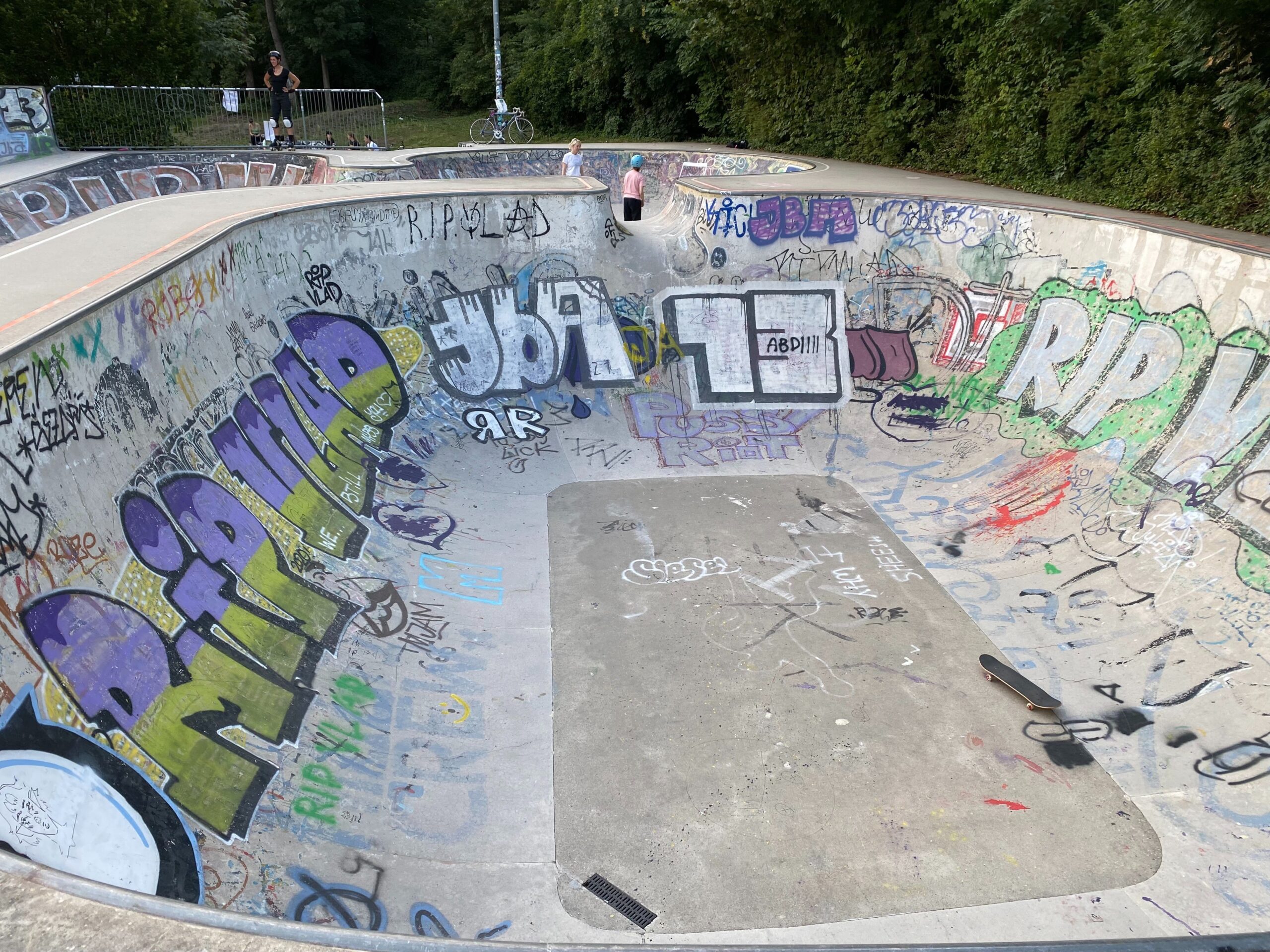 EQUIPMENT
Whether you're in love with miniramps, riding lines (making bigger laps around the park and doing tricks in different places) or street obstacles, Penzing Skatepark has it all for you.
- Pools/Bowls:
4 connected pools with different heights.
=> Miniramp ideal for beginners*: The concrete is not very fall-friendly, so we like to recommend practicing tricks on fiberglass ramps first before trying out Hütteldorf. Of course, the place in the pool is very popular with everyone because of the low height. Therefore, there may be waiting times.
=> Mirrored pools with spine: the two elongated pools of the same size are already quite a bit higher than the mini-ramp. Suitable for more experienced people who can already make safe drop-ins.
=> Round Bowl
- Obstacles: to be announced!
DIFFICULTY & LOCATION
In this skatepark there is something for everyone from beginners to advanced skaters. From a miniramp spot in the less deep pool to the extremely deep bowl, you'll find enough spots to try your hand at tricks of various degrees of difficulty.
Accordingly, expect a lot of people in the park. Therefore, we highly recommend stopping by during off-peak hours and especially the Tuesday Session for FLINT individuals.
After the park is attended, you can rent protective equipment (helmets, protectors) on site. There is also a toilet facility and also green areas all around to let off steam.
Google Maps:LOCATION