Skate Park Central Cemetery/Simmering
STAND: JULI 2021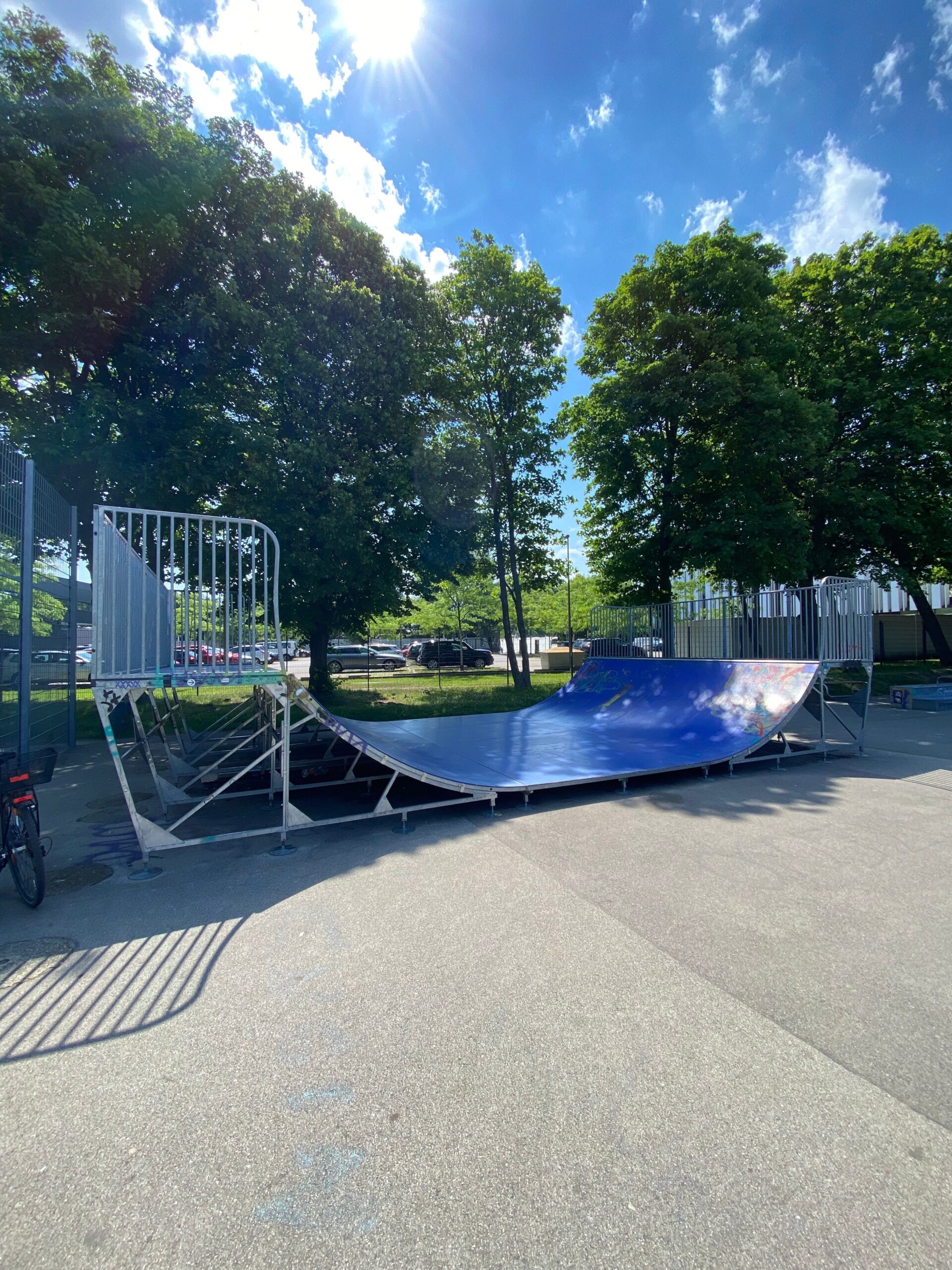 EQUIPMENT
The skatepark is, like many others in Vienna, a bit outdated, but it's still a good place for beginners to practice in Simmering. The elements are made of glass-fiber reinforced plastic, which is why falls are somewhat less painful. However, the material forgives absolutely no wetness, even in light rain the risk of slipping is great and skating absolutely not recommended.
- Miniramp: ideal miniramp height for the first steps in the skatepark. Pleasant width to try out various things.
- Quarters: three quarters of different heights, which can be used as an introduction to upward rolling.
- Curbe/Ledge Double Step (often called olli box): two-stage box ideal to make the first slide and grind attempts, because you can support yourself in case of a fall at the upper stage.
- Rail: angular freestanding flatrail with moderate height. Recommended for advanced users only.
- Funbox: was uninstalled some time ago and is supposed to be renovated (as of July 2021).
DIFFICULTY & LOCATION
Absolutely recommended for beginners. The miniramp is perfect for trying out the new equipment and there is plenty of room to roll around or try out the quarter. Outside the weekends there is not too much going on!
The journey to Simmering is not without effort, but it pays off, especially for newcomers. There is plenty of seating, a watering hole and also shaded areas to rest. The nearest public restroom is located at the Central Cemetery/Gate 3.
Google Maps:LOCATION